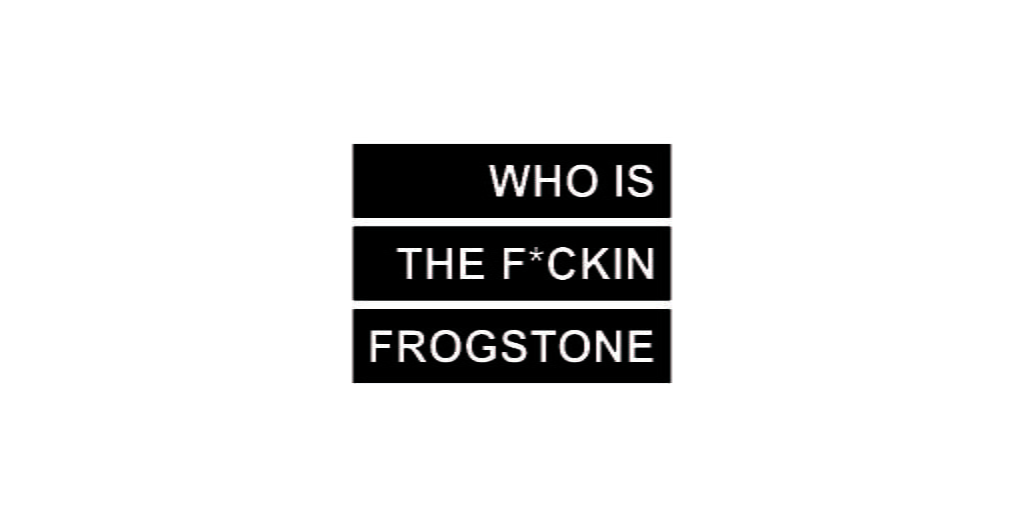 Frogstone ( pronounced: frogs-tone ) is a clothing brand founded by Ari hamzah & Deniadit in 2004. The indonesia-based company incorporates their trademark attitude and personal perspective on street subculture. Frogstone caters to the punk rock , skateboarding and youth culture at large. Frogstone specializes in tee-shirts, jackets, hats, pants and other accessories.
All Trademarks, Designs, Names and Logos Frogstone clothes and apparels have been registered and have been protected by the Ministry of Justice and Human Rights of the Directorate General of Intellectual Property Rights.
Corporate Lawyer
Law Office Erlan Nopri, S.H, M.Hum & Partners
HOW TO BUY
Our shipping rates come directly from JNE and POS Indonesia. We do not add any handling fees.
Shipping Processing
Orders are processed from Monday thru Saturday, 11 AM to 5 PM, excluding major holiday, and are shipped 1 day after payment. The orders will arrive in 1 – 6 days for delivery in Indonesia region and about 3 weeks for delivery abroad.
Damaged Shipments
We are not responsible for any lost, stolen, and damaged package. It's up to you to track your package and ensure you are there to receive it.
Returns
We do want you to be happy with your order. If you feel unsatisfied with any item for any reason, you can return it with full refund (excluding the original shipping cost). You can contact us within 2 days after receiving your order. Returned items must be original (not worn, altered, washed) and have all original tags/labels attached. We reverse to refuse a return if the items show any signs of being worn, alterations, misuse or damage. Only items purchased at frogstone.co can be returned. Customers are financially responsible for the shipping items back to Frogstone. Frogstone will not be held accountable for any lost packages.